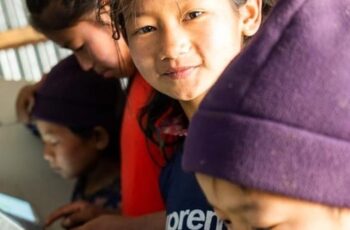 29.06.2021
Hello World
Globally 1-in-5 children is not receiving an education.  Hello World works with marginalised communities to provide access to online learning and bridge the digital divide.
Remote locations, rundown schools, lack of funding, not enough locally-based teachers and transport issues are all contributing factors that mean education is difficult to come by.
Access to the internet is now recognised as a human right, yet 40% of the world are still unable to access internet technology.
Hello World's solution is via education hubs. Built by the community for the community.  They're WiFi-enabled, solar-powered and have touch screens for multi-person access at the same time.
Each hub provides free internet access and world-class educational software to over 1,000 people, giving underprivileged children and adults an education and a voice in the global community.
Our donation is supporting the creation of new hubs in Uganda.