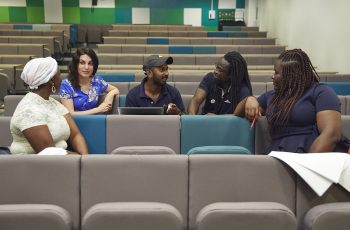 19.10.2019
Birkbeck Compass Project
The number of forcibly displaced people is currently the highest on record, representing one of the defining challenges of our time. With refugees and asylum seekers facing multiple, complex barriers to study and employment, the Birkbeck Compass Project strives to improve access to higher education for asylum seekers in the UK.
Texel Foundation is helping this award-winning scheme provide university scholarships for 20 forced migrants and through workshops, events and outreach, to give more refugees and asylum seekers the knowledge and skills they need to start their academic journey.
What's the worst that can happen by giving someone the opportunity to learn?